Zoo in Brittany, between Saint-Brieuc and Guingamp in the Côtes-d'Armor.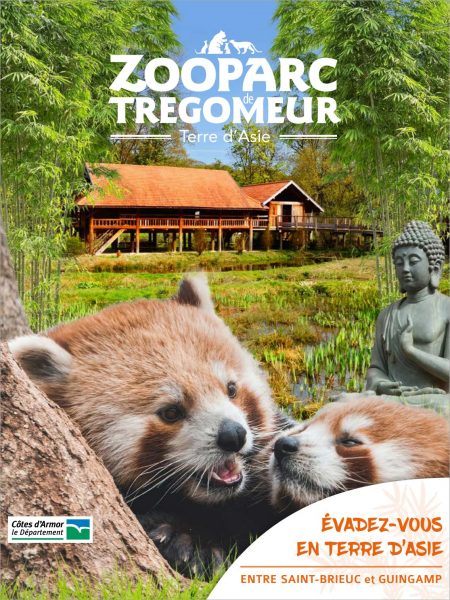 The ZooParc of Trégomeur is a realization of the Departmental Council of Côtes d'Armor assisted by the ZooParc team on the zoological and zootechnical level since 2003. In addition to being a leisure and entertainment facility, the ZooParc of Trégomeur has for vocation to be a conservatory of nature, mainly Asian and Malagasy.
Indeed, modern zoos have a double ambition:
Raise public awareness through education in order to convey knowledge and respect for the animal world and its environment.
Preserve and protect endangered species in their native environment (participation in conservation programs).
A plant park with many species, sometimes rare.
The animal collection plan is exceptional; most of the animals are part of European conservation programs (EEP or ESB): they all come from large parks in France and Europe.